Zdraviliška Cesta 4, 3270
Laško
Hotel Zdravilišče Laško is located in a peaceful park close to Savinja River, a 15-minute walk to the centre of Laško. It provides a spa centre and free LAN access. The air-conditioned rooms are fitted with cable TV and a minibar.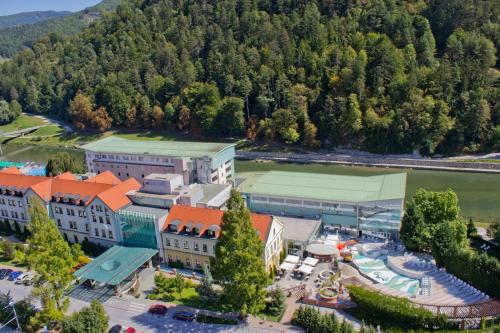 More info: Hotel Zdravilisce - Thermana Lasko
Location
Zdraviliška Cesta 4, 3270
Laško
Most Beautiful Trips
Below are listed the most beautiful trips in the neighbourhood of the selected place.